Welcome to the AppSir World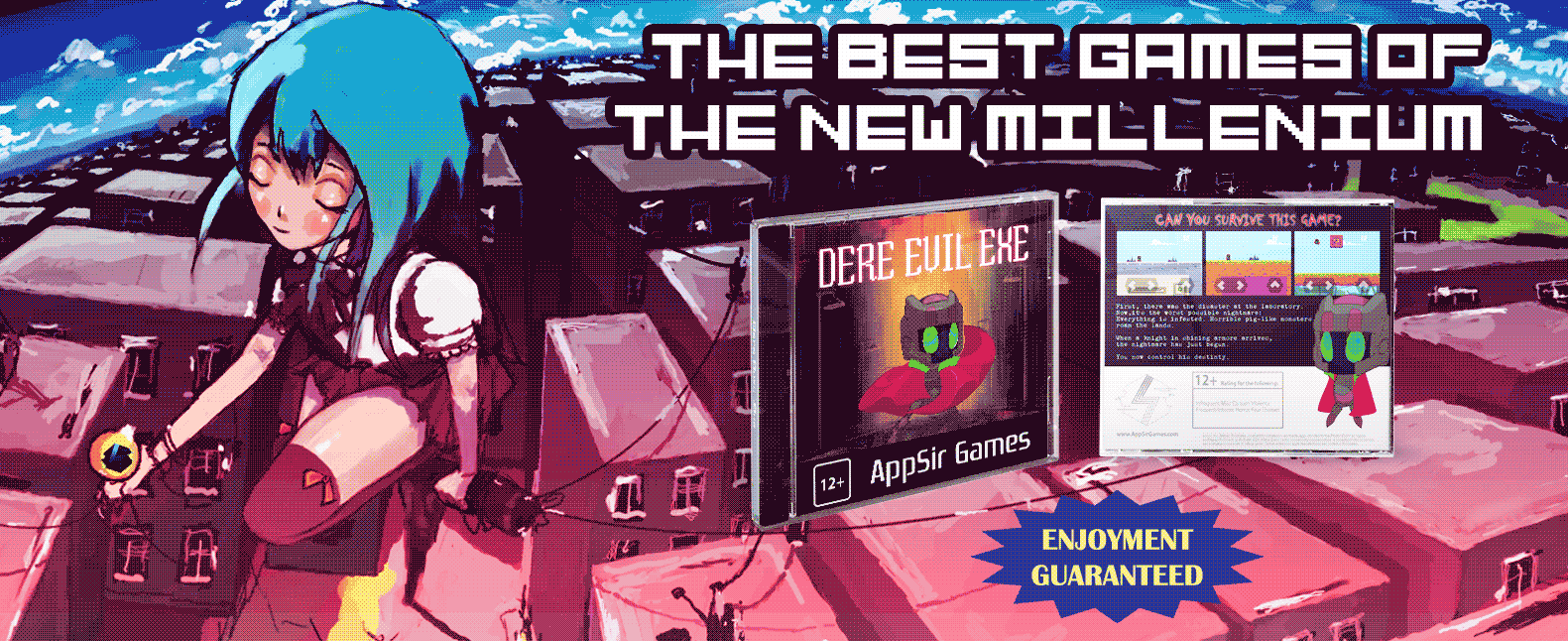 Hello, Site Viewer No. ! This is our first website and soon we will get our own domain and call it APPSIRGAMES.COM!

I love RADStation games and now I am making games myself. The year 2000 is coming in a few months and I've got a good feeling the next decades are going to be awesome. The new millenium is ours! Check out the AppSir Chatrooms if you want to learn more. Or just play the games!